Search Engine Optimization Strategies For This Month
You will miss out greater business opportunities unless your website features on the first page of search engine results. People searching for information on products or services always click on the first few links shown by search engines. If you want to make your site on top ranking, you must rely on some optimization strategies. Old optimization techniques nearly helped your sites to gain good ranks in search lists. However, some advanced approaches have already dominated these old techniques. Before planning to optimize your site, you must trace some facts.
Seek out the changes happened to search engines until last hour.
Find most powerful optimization techniques to overtake the changes happened.
Considering all the changes, below are some trends to improve your site ranking and visibility:
1. Rich Answer Optimization
You are already familiar with Keyword Research, now just take your technical knowledge to the next level, that is Rich Answer.
What is meant by rich answer?
When you are searching for a term or asking a query in Google, it not only lists out the search results, but also shows an informational box that displays a quick answer to your query or a description of your search term. This is Google's featured snippet called Rich Answer Box.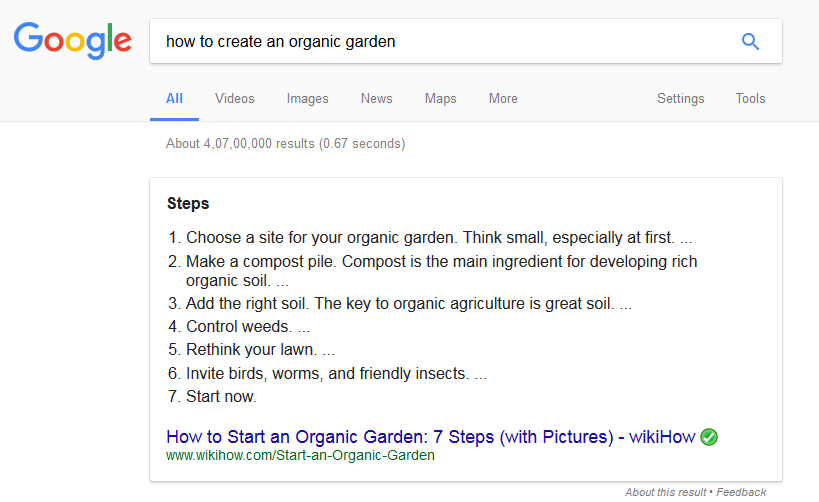 It is important to optimize the Rich Answers too the same way you aimed at keyword research. However, optimizing rich answers require you to optimize your keywords in order to rank on the first page of search results. The advantage of this featured snippet is that the users will get straight answers and description on the result page that can lead to your site. It is much more effective than a keyword research technique. If your topic is an easy one which is already covered by many other sites, then you are less likely to be featured in the answer box. So you should focus on identifying more complex questions users are asking that could lead them to your site.
Similarly, identifying queries around a certain keyword by looking other suggestions Google automatically generate in the search box. You can look at the suggestions appear in the drop down list when you start typing.
2. User Experience Generation

Besides all other optimization approaches, a new technology- that is, user experience optimization- has begun to bump all other factors.
What is user experience optimization?
The way your site is structured and content formats are some of the elements affecting the user experience. People prefer user-friendly platforms and well-designed pages. If a user finds your site relevant, they will stay on your site longer by reading contents, visiting more pages, and most likely become a returning visitor by making enjoying the good user experience.
User experience is something you need to gain if you are serious about your search engine optimization. You should provide best contents, structure, and visualization that can attract viewers. Make sure that you are creating a good mobile and desktop experience for them. All these positive factors combined together can make your website to rank high in the search results.
3. Accelerated Mobile Pages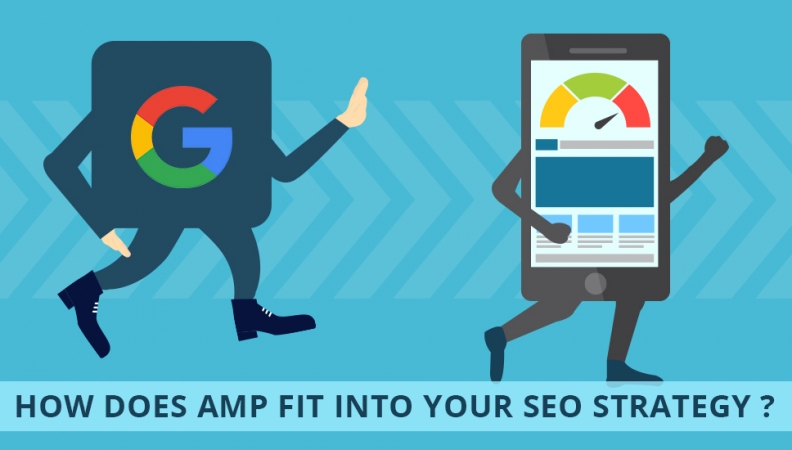 If you find a technique that can load your web pages four times faster than actual loading time you will definitely go for it. AMP achieves the same thing.
What is Accelerated Mobile Pages (AMP)?
Accelerated mobile pages is an open-source coding standard for publishers aiming to load their sites faster on mobile devices. Their vision is to create mobile optimized content once and make it load instantly everywhere at a reduced data rate. AMP page doesn't have more stuffs for complex user experience and everything is stripped down by making use of CSS and off-the-shelf JavaScript library provided by AMP.
It is better to optimize mobile browsing experience for users by standardizing a mobile version of your website with AMP. By standardizing it, you are setting speed and readability as top priority. It has some other benefits like your site will have a fast label designation on search engine results page and it can be a ranking factor too.
If you are searching for a news in Google, it will show you some highlight stories on AMP enabled websites. The best example is Twitter.
"In early tests, we found that AMP pages load four times faster and use eight times less data than traditional mobile-optimized pages,"
said Jon Parise, Pinterest Product Engineer.
So, providing optimized mobile content can increase your website popularity. You can take advantage of this trend in 2017 itself in order to provide effective responsive pages to your users.
4.  Make Social Media Presence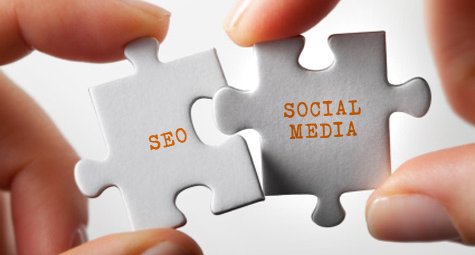 You should follow some social media practices that will boost your SEO. Some off-page SEO techniques can make your website popular on the internet. Look at some of the techniques that can raise your website's position in search engines.
A considerable SEO technique is social media engagement. By engaging more people on social media, you can make your website or blog popular. Always be updated with new social media activities. Share and link your sites in social media for growing your business and for getting more back links.
Article and Blog Submission
Submit your articles in a high PR article submission directory. In addition, you can submit blogs also by choosing an effective directory. It might take some time to gain good results but once you achieve, it will stand out for longer time. You can give links to your website. Selecting high-quality content and good titles can result in better reachability.
For attaining high traffic to your sites, one of the best methods is to join a high PR question and answer site. Go through questions related to your business, website, or blog. Give a clear answer for them and provide link to your site to bring people there.
Image and Video Submission
Submit images in image submission sites and videos in video submission sites. It is one of the popular ways to get quality back links. Make sure to optimize images with URL, title, and description. Give proper title, description, and reference links to videos also.